Welcome to my profile - I am Humane Tiger. I am drawing since more than 3 years, live in Central Europe and look forward to provide hand-drawn art in a lovely watercolor style for our game.
I am also pretty good with designing, theming and editing game pages, creating logos and communicating with others in Discord during Jams.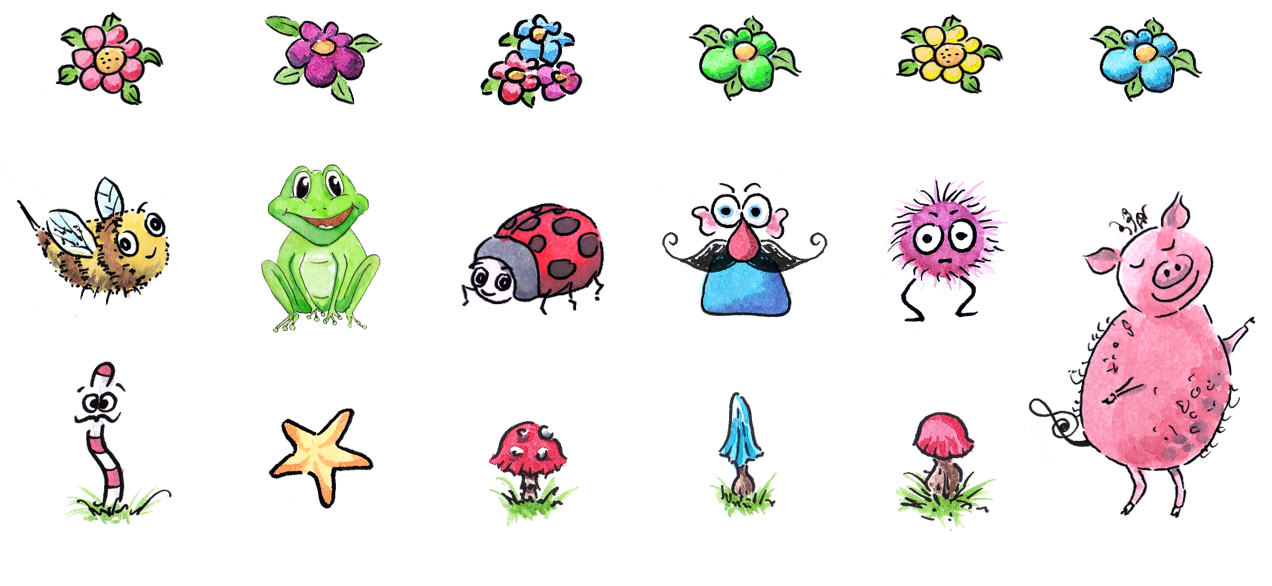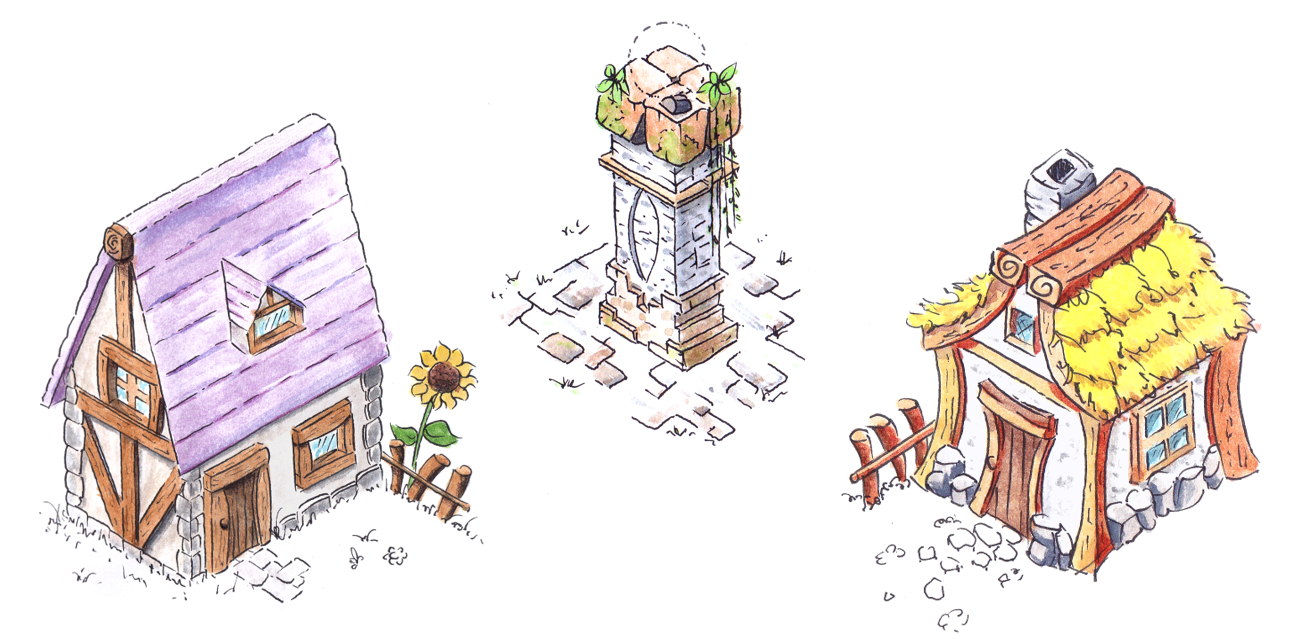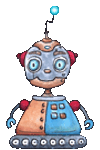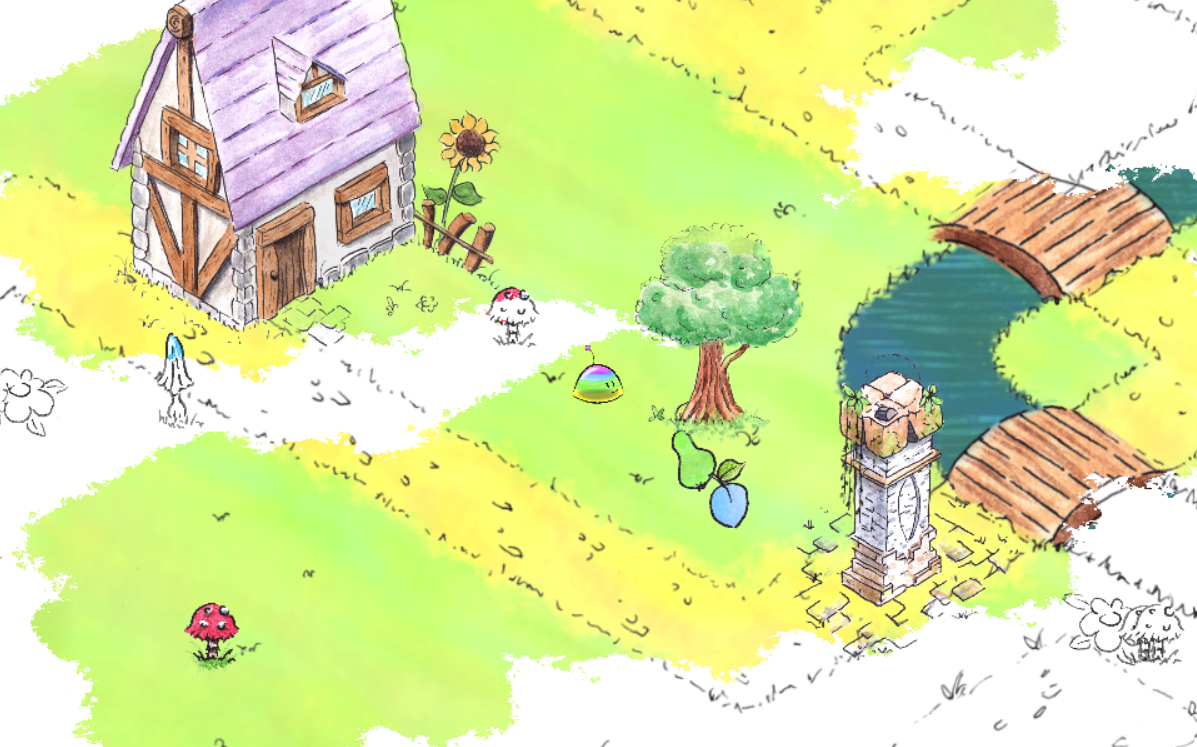 Unique knowledge
Additionally to being an artist, I'm a professional developer with a ton of experience in the field of software development. Our team and developers will benefit a lot from that unique mix of knowledge only very few artists can call their own.
Workflow and examples of my work
At the very bottom of this page you can find examples of my work - some fully developed games and some game artbooks.

My game art is hand-drawn and digitally post-processed, like shown in the following picture.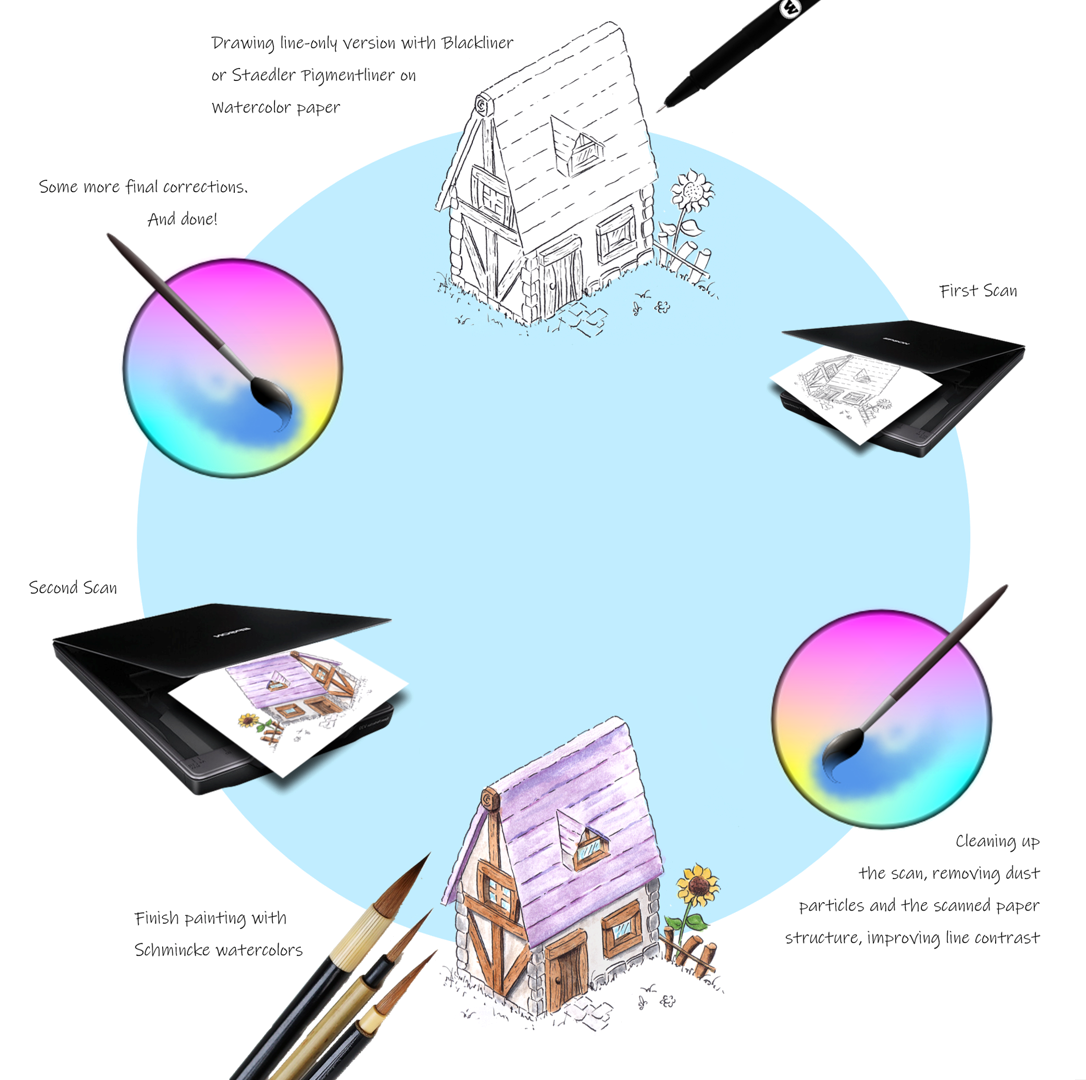 Existing games and videos with an admiring style (not created by me)
Here is a collection of artistic styles that I feel able to create and happily want to contribute to our next Game project.
Cozy Grove ◈ Name of the hose ◈ Little Elf ◈ Feudal Alloy ◈ dRawings ◈ The Wild at Heart ◈ Parsnip ◈ Nani's Dreamworld ◈ DEVOID ◈ Might of Merchants ◈ 【광고없음】 ◈ Guild of Dungeoneering ◈ An Object At Rest ◈ The Big Con ◈ Welcome to Elk ◈ Inked ◈ Pilgrims ◈ Storyteller ◈ Inkulinati ◈ Wacky Wednesday ◈ Mausritter


Here the collection of games for which I contributed the game art. Some of them developed completely by myself, others created in a team with developers and musicians.
When developing games by myself, I am using a non-canvas web technology stack - a combination of native HTML, CSS and JavaScript.